Download your Christmas mask template
Here you can download our template for our design your own Christmas mask competition. Simply select the image or click on the download button to open the image in a new window. You can then save the file to your computer or print the image directly depending on your browser.
Enter via our Facebook page.
Have fun!
Full terms can be found below.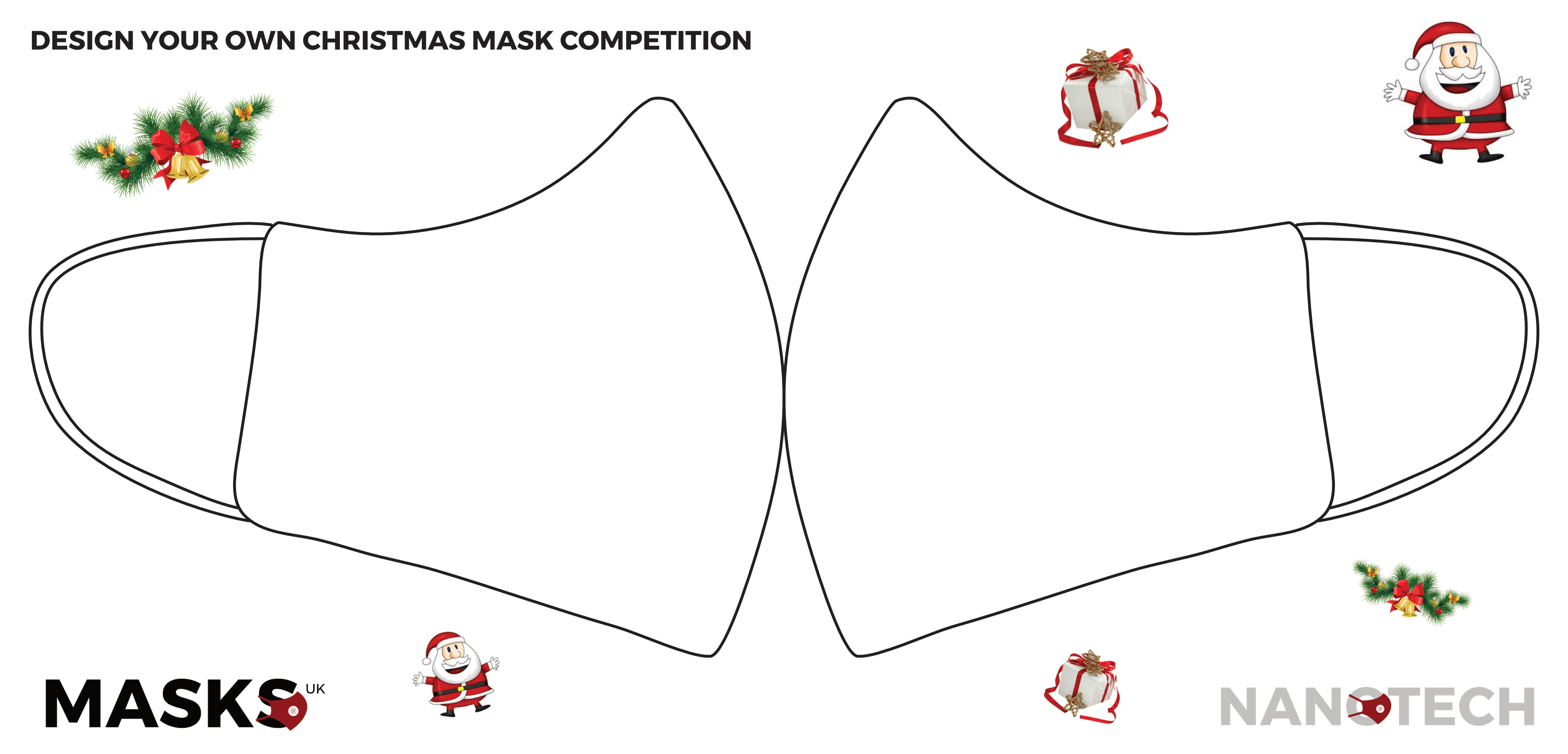 Christmas Competition 2020 T&C's
1. Closing date Monday 12th October 23.59.
2. Entries to be submitted by posting the image of the entry via Facebook comments.
3. Entries will only be accepted on the template as provided.
4. The winner will receive a cash payment, via bank transfer to bank details provided by the entrant.
5. Winner will be sent 10 masks of the winning design, to one address and in the sizes as requested by entrant.
6. The 5 finalists will be chosen by the directors of the MasksUK team and announced via www.facebook.com/masksuk by Tuesday 13th 23.59.
7. The final winner will be chosen by the public vote. This will be the largest volume of likes given to each finalists artwork.
8. The winner will be announced on Friday 16th October 2020 23.59.
9. MasksUK will own the rights to the design entirely and be free to use it for whatever purpose and for as long as required.