Trusted UK Cloth Manufacturer
Reusable
Nanotechnology
Facemask
British Standard Rated
THE UK's MOST TRUSTED NANOTECHNOLOGY MASKS
*EAR LOOPS NO LONGER AVAILABLE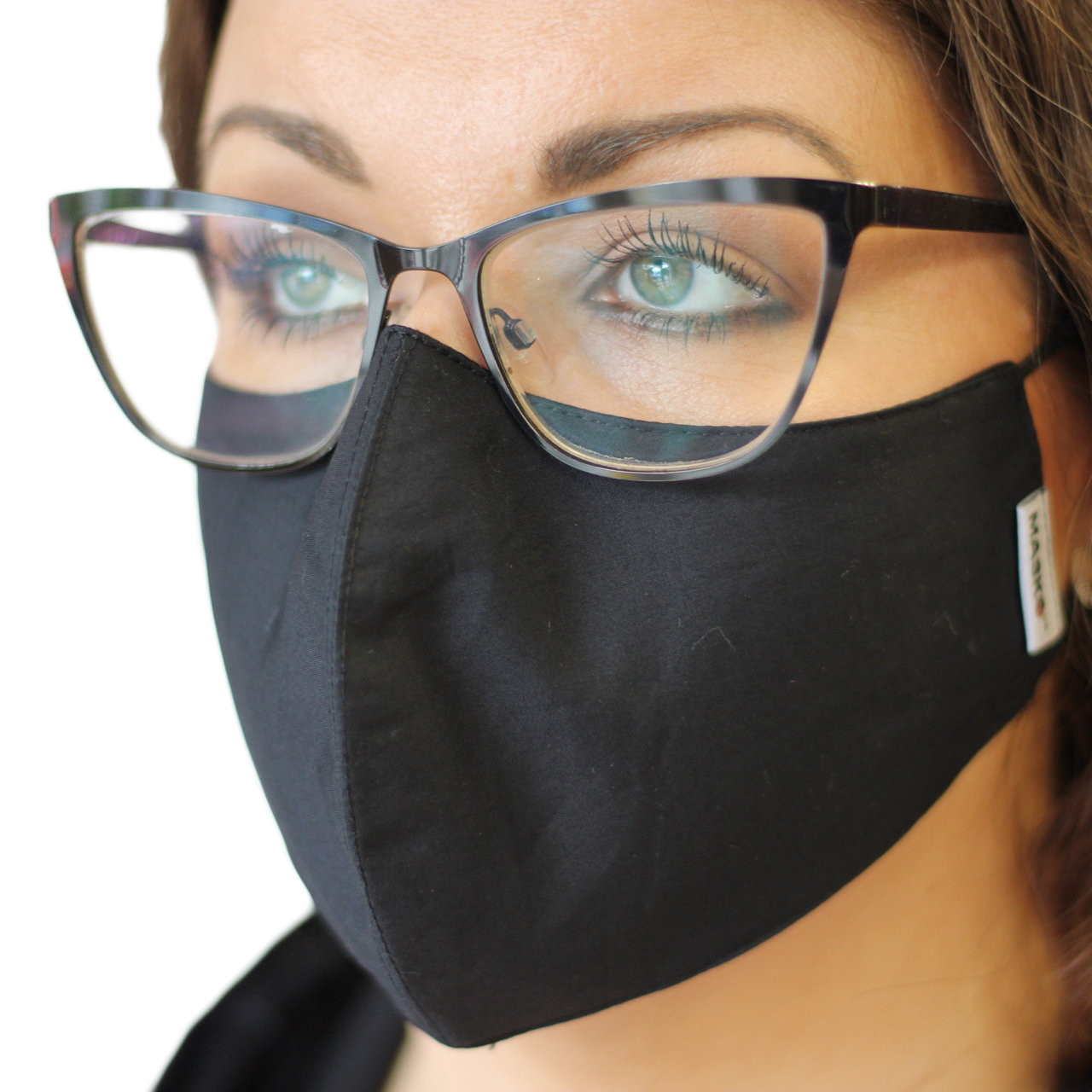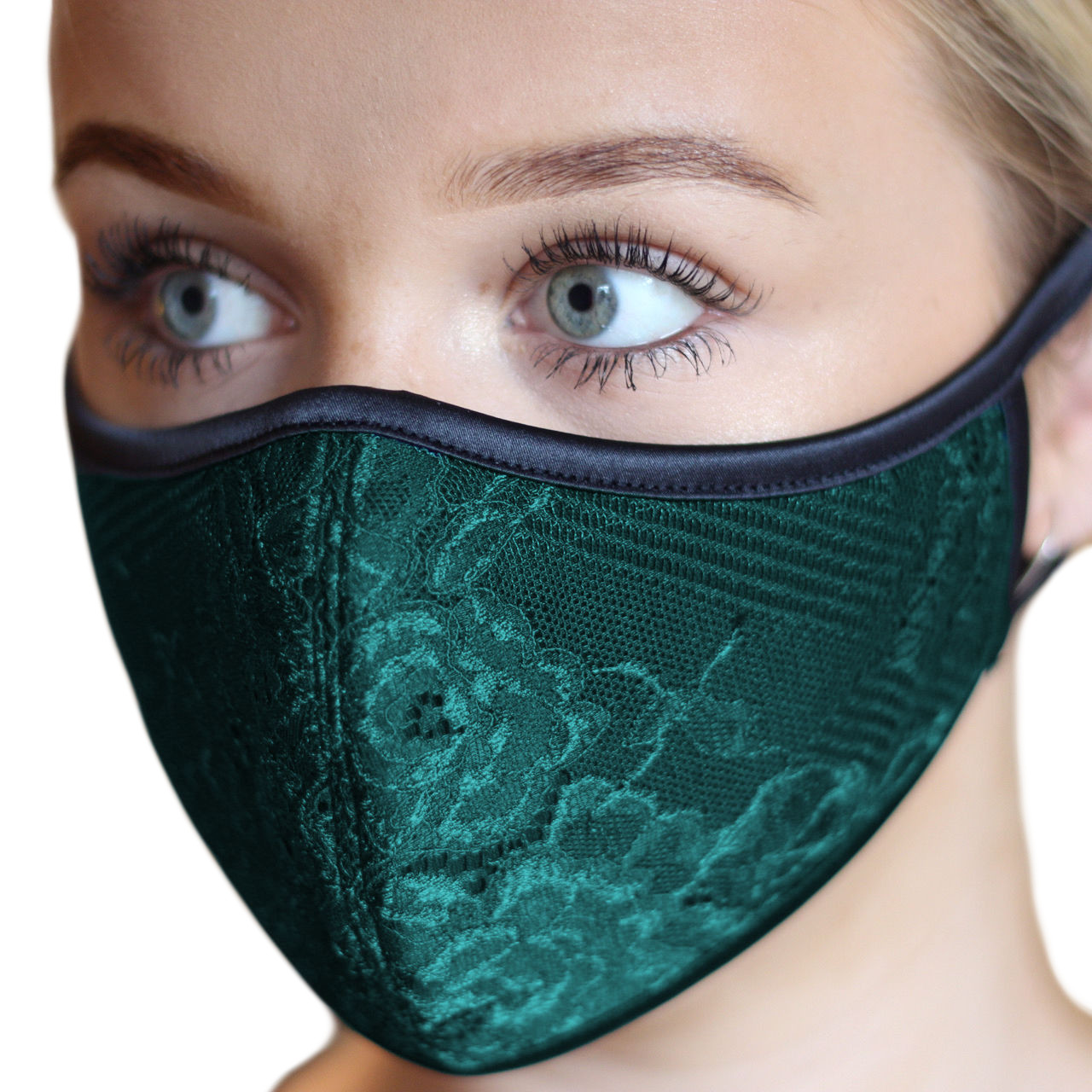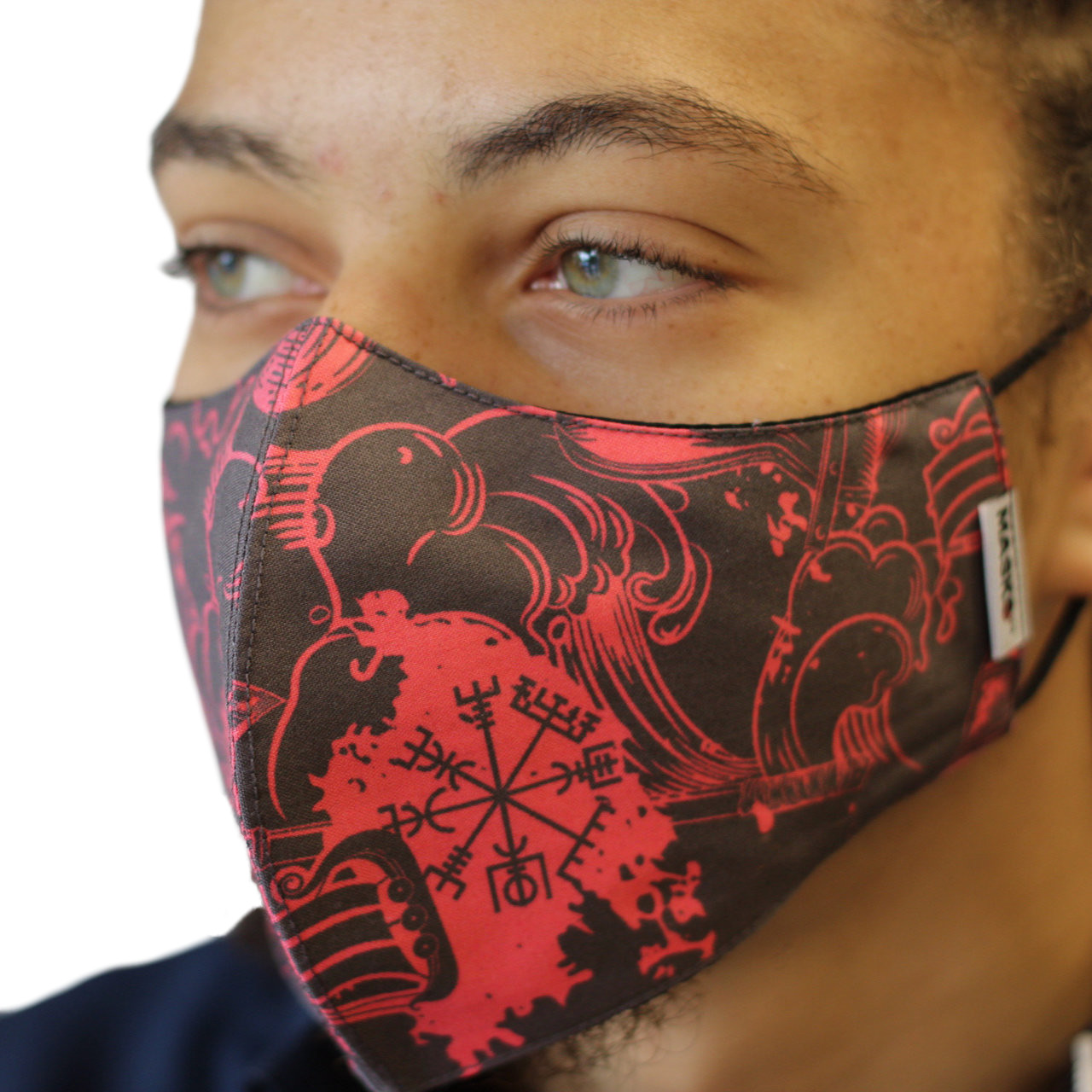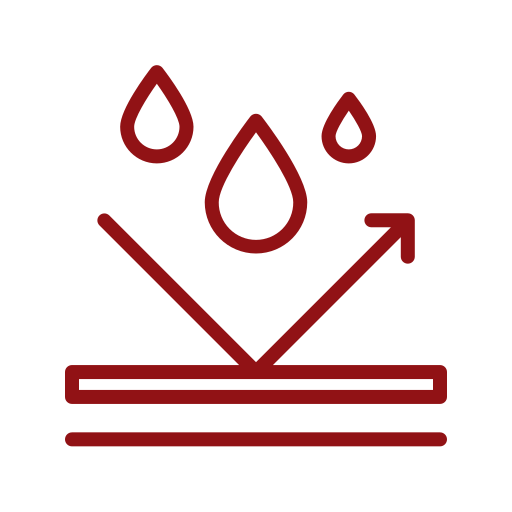 Water Resilient Nanotechnology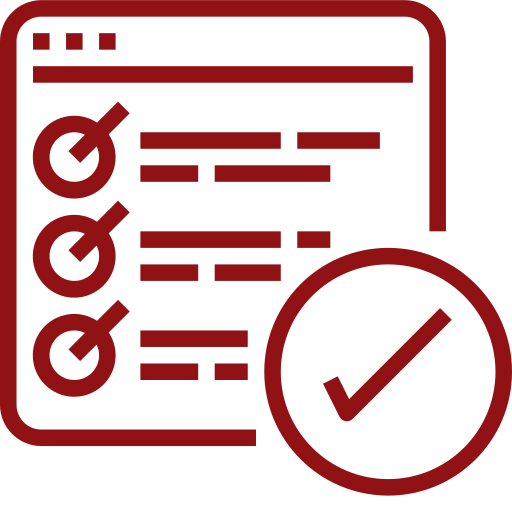 Tested to British Standards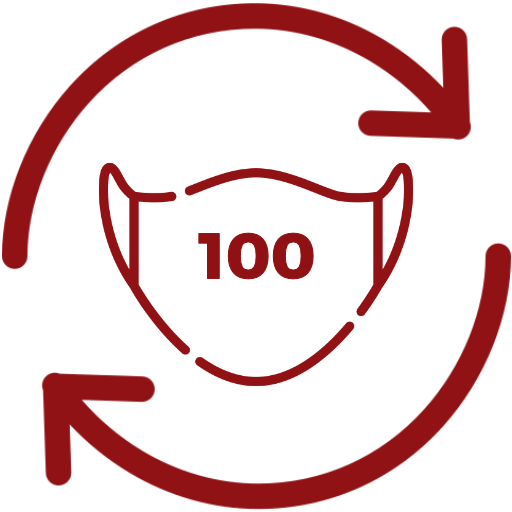 Reusable up to 100 washes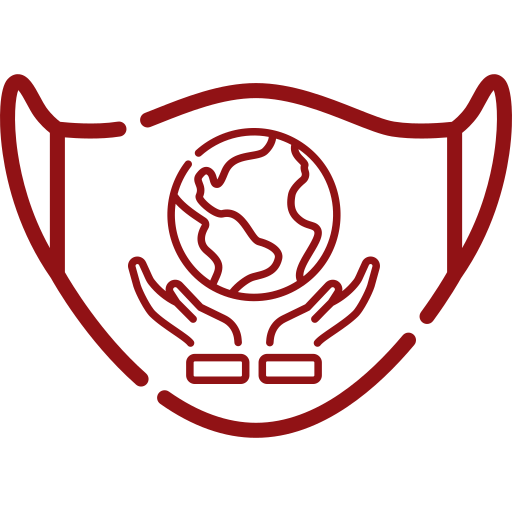 Suppliers to Police forces across the country.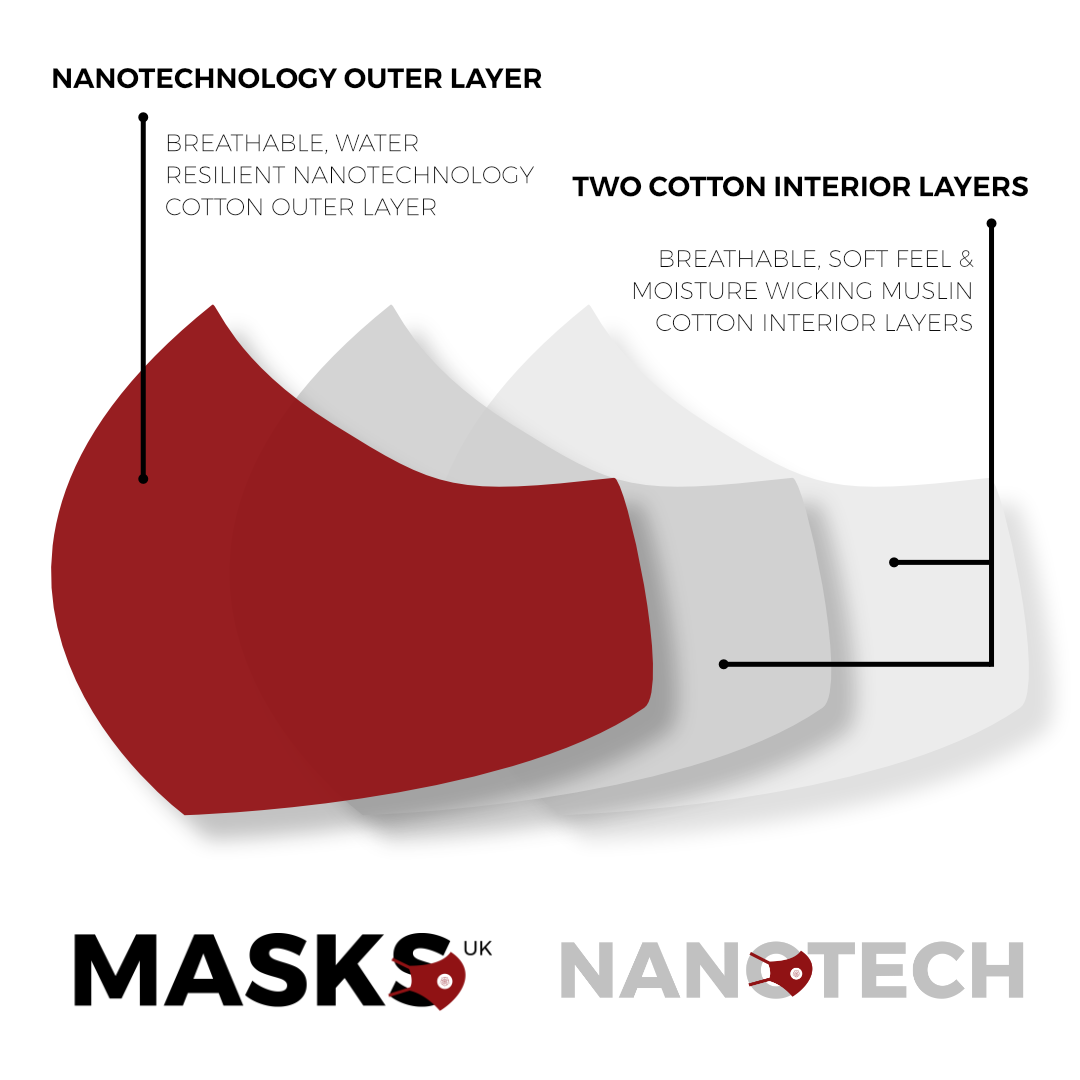 3 Layer Nanotechnology
Water Resilient Cotton Outer Layer
Breathable Outer & Inner Layers
Soft Feel Moisture Wicking Muslin
High specification sol gel coated cotton providing hydrophobicity, water-resistance and high durability.
No additional filters required
Lasts 100 washes
Multiple purchase discounts
Meets ISO/British Standards
Rated 4.3 on Trust pilot
Nanotechnology outer layer
3 Layers of 100% Cotton
ISO/BS Air Permeability Test Passed
Flat UK Delivery – 0.99p
100& Recyclable & Biodegradable Masks & Packaging
Handmade using materials manufactured in the UK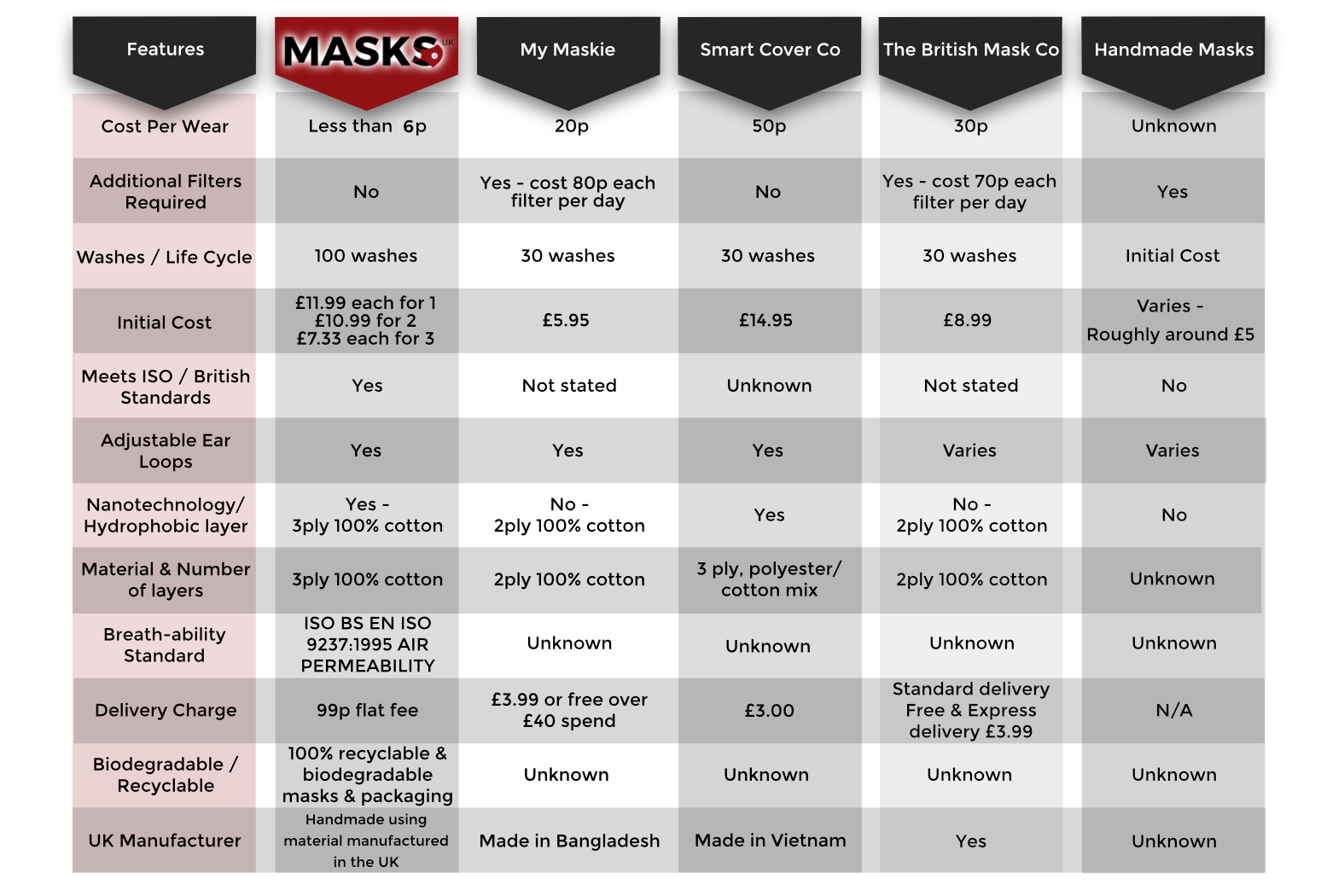 * Based on information publicly available as of 11/12/2020
Learn more about our masks on
YouTube
How to measure yourself for a mask
Measure from the front of the ear and over the bridge of the nose across to the front of the other ear. You can also measure from the top of the bridge of the nose to just under the chin for the mask length. Here's what the masks measure, but do remember that the Nanotech facemask fabric does offer some stretch, and has elastic ear loops. A tighter fit is more effective than loose.
Width – Extra Large 11.5″, Large 10″, Medium 9.5″, Small 9″
Length – Extra Large 5.5″, Large 5.25", Medium 5", Small 4.75"
Read more about how to measure yourself for our masks.
Why is the mask not washed at 60 degree like I have heard in the media?
The 60 degree washing guidelines are given to those working in a high viral load environment. If you work in this environment then please follow your employer's guidance.
For general use, going shopping and general life activities, the normal temperatures, like how we wash our hands, is enough to remove bacteria from a mask. The cool wash temperature protects the nanotechnology face mask fabric for longer term use.  Remember, we aren't advised to wash our hands at 60 degrees to remove the virus are we?
Who are we?
We are part of the Huddersfield Textiles Group.  A global cloth manufacturer based in Yorkshire England serving 1000s of tailors, designers and costumers worldwide. By working closely with our sister companies and partners. We've created what we think is the best long term, reusable, high-quality mask to support individuals and companies alike through this Pandemic and beyond. 
What is the delivery timescale?
We aim to dispatch your order within 3 working days of your order being made. We would like your order to be with you within 3-5 working days, however, the current delays with the postal service are beyond our control. Royal Mail have advised that a parcel is not deemed as lost at the moment until 12 working days have passed, since the dispatch date of your order.
If you have any further issues please use the contact form on our contact page and remember to submit your order number when contacting us. Customer services will respond within 48 hours Mon-Fri.
*Working days do not include bank holidays or weekends.
How to wear a face mask?
Ensure it fits snugly but comfortably against the side of the face.
Be secured with ties or ear loops.
Include multiple layers of fabric, ours have 3 and are Nanotech coated.
Be able to be laundered and machine dried without damage or change to shape. Ours are washable up to 100 times.
Cloth face coverings should not be placed on young children under age 2, anyone who has trouble breathing, or is unconscious, incapacitated or otherwise unable to remove the mask without assistance.
CDC recommends wearing cloth face coverings in public settings where other social distancing measures are difficult to maintain (e.g., grocery stores and pharmacies), especially in areas of significant community-based transmission. It is also still very important to maintain social distancing measures and maintaining a 2m/6ft distance from others.
The CDC does not recommend surgical masks or N-95 respirators. Those are critical supplies that must continue to be reserved for healthcare workers and other medical first responders, as recommended by current CDC guidance. Lets help our NHS by buying a good alternative and leave the medical masks for the people that really need them.
Stay up to date
Subscribe
GET 10% OFF
Join our mailing list and get 10% OFF your next order.