**BLACK FRIDAY OFFER** - GET 50% OFF ALL MASKS!!
USE CODE: BF50
*Plus £0.99 Postage & Packaging.
Keith Lemon
Launches the 'I Love Variety' celebrity face mask campaign
Variety, the Children's Charity, in collaboration with MasksUK can announce that Keith Lemon will launch the 'I Love Variety' face mask campaign. The comedian and presenter has put his face on his very own personalised mask, as well as agreeing to promote the charity's own branded ones.
The aim is to raise funds to help thousands of sick, disabled and disadvantaged children across the UK who are supported by Variety. The masks, which are available for £11.99 and come in a range of sizes, will be modelled by a host of celebrities who are supporting the campaign.
The presenter star joins a long line of illustrious celebrities who have supported Variety since its inception. The charity has its roots in the showbiz industry, and Sir Michael Caine, Dame Barbara Windsor, Sir Cliff Richard, Dame Judi Dench, Dame Joan Collins and Brian May are just some of the many stars who have pledged their backing in previous years, and helped contribute towards Variety's rich entertainment heritage.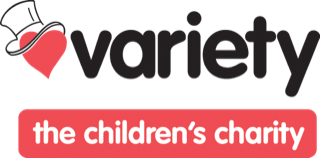 £5 FROM THE SALE OF EACH KEITH LEMON & I LOVE VARIETY MASK IS PAID TO VARIETY, THE CHILDREN'S CHARITY (REGISTERED CHARITY NUMBER 209259).
*Donation applicable to the I Love Variety & Keith Lemon Masks Only.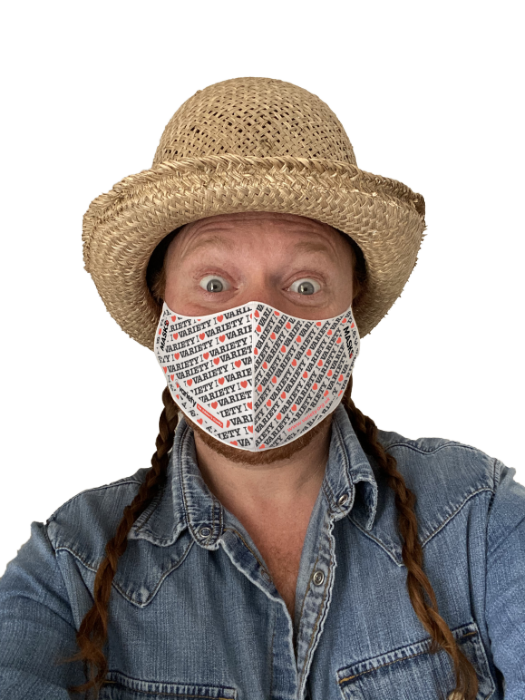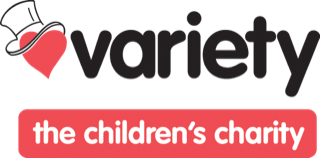 Variety, the Children's Charity, is dedicated to supporting children and young people across the UK who are sick, disabled or disadvantaged, facilitating positive experiences for them through its wide range of programmes and initiatives. Since setting up its UK division in 1949, the charity has raised over £200 million and supported more than 800,000 children.
To find out more about Variety, the Children's Charity, or to donate to its various projects, please visit www.variety.org.uk
Keith said of his new role:
"It's an honour to be supporting Variety, the Children's Charity, and to support the incredible work they do across the country. You might not know I'm wearing my 'I Love Variety' mask because it has my actual face printed on it, so it looks like I'm not wearing a mask, but I am, and I'm wearing it with pride. Can't wait to see everyone else with my face! Like one big Lemon family! A really big family where we all look handsome!"
Variety Chief Barker, Dilly Kitchlew-Williamson, said: 
"Variety has a rich heritage of receiving support from the show business community, and so it is only right that we continue to move forward and work with the stars of today. Over the years, celebrities have dedicated their time to the charity and we know that, with Keith's support alongside our other celebrities, we can mobilise even more people around the country to help Variety to improve the lives of children and young people who are less fortunate than others."